Recently run into such unpleasant thing as copyright restrictions imposed by YouTube. As seen in a following image it refused to show a music video I wanted to watch.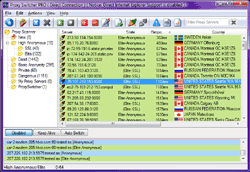 Well that's clearly unfair I thought. So, as usual, Proxy Switcher comes to rescue. I downloaded fresh batch of fresh servers, checked along with ones I already had. Picked Elite-SSL server with a decent response time, switched to it. Tried to refresh the youtube page but the error came up again. So I realized that I have to go
back
to previous page and then attempt to open video again. That did the trick: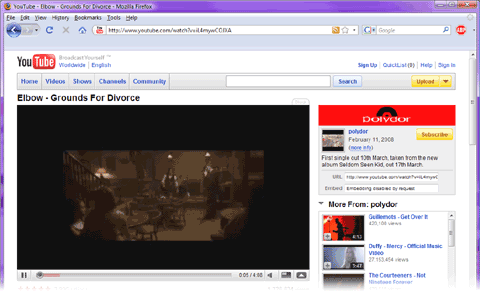 Loading was longer than direct connection but that's usual with public proxy servers. Have fun.