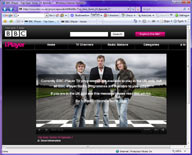 BBC iPlayer
provides a wide selection of various TV program recordings. For example I enjoy "Top Gear" series. The problem is that pesky site allows to watch video only if your IP address is in UK (click the image to zoom). That's really not fun.
So here is how it works - BBC player checks your IP address every time the video is started.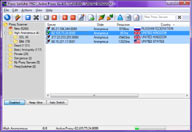 Solution is to present it with an IP address that it likes.
Namely find/pick up a preferably fast proxy server in United Kingdom. For me a servers with approx 1000ms response time worked pretty good. Basic Anonymity servers work well too!
Switch to the particular proxy server, reload web page and the video will start.
Problem solved. Enjoy the heaps of online video available!